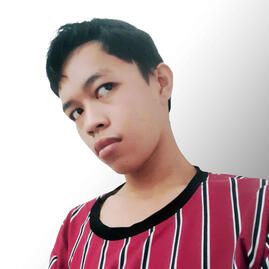 Hello, I am Lizter Zapanta. I am a graphics designer in the Philippines on Fiverr, making Minecraft-based graphics for your projects. I've been learning Photoshop for half a decade and understand modern UI/UX design.
---
SOCIALS
CREATIONS
I've made a fair amount of projects in Minecraft. Simple quality-of-life packs, texture packs, or maps.
COMMISSION ME
I will make you items, emojis, and logos for your project! Alternative methods of commissioning can be by messaging me on Twitter or requesting a commission on my Discord server.
PAY OR DONATE
If you have commissioned me via email, Twitter, or Discord, you can pay via PayPal or Ko-Fi. Help support me with these commissions. They really help me and my family out during this time of financial crisis. Thank you.
---
ABOUT
I am Lizter Zapanta, formerly nicknamed, "LizterZapZap" am a graphic designer, a musician, a programmer, and a pixel artist. For years, I have made personal projects of my own; some have escaped and have gotten great responces. Such example is my recreation of the Minecraft world from MrCrayfish. Now, I am on Fiverr selling logos, emojis, items, and much more. With 5+ years on Adobe Photoshop, I have a deep understanding on the process. Alongside using other programs such as: Adobe Illustrator for vector art, which is used for my Minecraft logos or graphics; Aseprite, which is used for my pixel art alongside Photoshop.
SETUP
CPU: Intel® Core™ i5-3570 Processor 3.80 GHz

RAM: 4GB + 8GB DDR3 1600MHz

GPU: PALIT GeForce GTX 960 2GB

SSD: Apacer AS340 240GB

HDD: 2x256GB

Monitor: ViewPlus 20-H 60Hz

Mouse: Logitech M90

Keyboard: NOC Mechanical

Drawing Pad: XPPen Star G430S

Phone: SAMSUNG A04S
---
PORTFOLIO
LOGOS
EMOJIS
SKINS